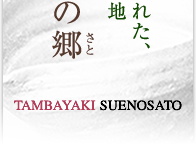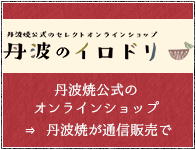 ●陶芸教室の料金を6/1より改定致します。詳しくは「陶芸教室」ページをご確認ください。
●第42回丹波焼陶器まつり 10/19(土)・10/20(日)開催致します。
●陶芸教室直通番号ご利用ください(TEL/FAX 079-506-6027)
●レストラン『獅子銀』定休日:毎週木曜日
English
TAMBA POTTERY
Tamba Pottery is also named Tachikui Pottery after Tachikui, the place of its origin, with its origination being as far back as the last Heian-the early Kamakura period (1180-1230). It is counted as one of the ancient six potteries in Japan with Seto, Tokoname, Shigaraki, Bizen and Echizen.Every one is very fond of Tanba Pottery. Indeed, anyone can see something of solid and elegant simplicity (Shibui),coming from its simple and calm appearance and its typical dark brown or black glazing.
The village (Kondacho Tachikui, Sasayama-shi, Hyogo-pref.) has very beautiful scenery, with green hills in the east and west, and cultivated fields between them, through which a stream, the Shitodani, runs down from north to south. Ferrous soil is abundant here. The kiln used here is of very unusual shape and is built on the sloping surface of a hill. It is inclined, and they call it "Nobori Gama"(Inclined-kiln). The stability and the elegant appearance of Tachikui Pottery is produced in the favorable conditions created by this unique kiln.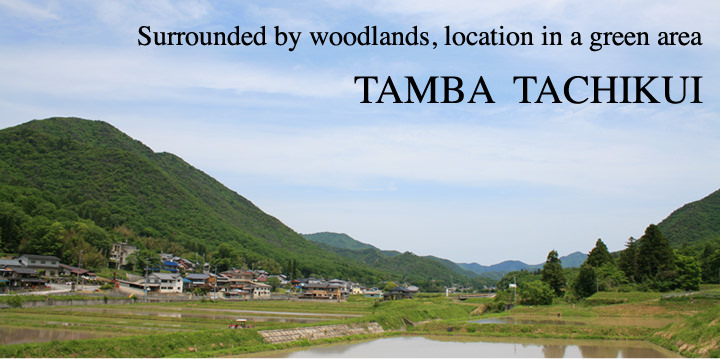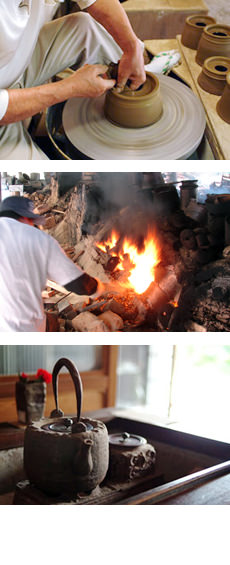 In ancient times they made pots, vases, bowls and the like, only to be used by native people here. In making pottery, they used "Ana Gama" (Hole Kiln), not "Nobori Gama" and though they did not use glaze, the pottery naturally turned glassy with the smoke and ash in the kiln. This is solid and beautiful, too, and known to the world as "Old Tanba", which is now found very often among the old works.Glazed china appeared at the end of Momoyama period (1611) and Nobori Gama came into use instead of "Ana Gama". In Edo period, many fine pieces of china were produced. The finest ones were used mostly for tea ceremony, having been much influenced by the thought of Enshu Kobori.
Thus, the tradition of pottery has been inherited for 800 years in this beautiful setting. The beauty of Tanba Pottery was introduced to the world by Mr. Muneyoshi Yanagi who was the founder of the Japan Fork Crafts Museum. Now many lovers of chinaware take great interest in Tanba Pottery and visit here from various countries around the world. Mr. Bernard Leach, the famous ceramic artist in England, has been here very often and appreciated the art of Tanba Pottery . Miss Janet Darnell, an American woman writer, who became Mrs. Leach, stayed here and studied the Technique of "Tamba".
The Home of Tanba Pottery Tachikui Sue No Sato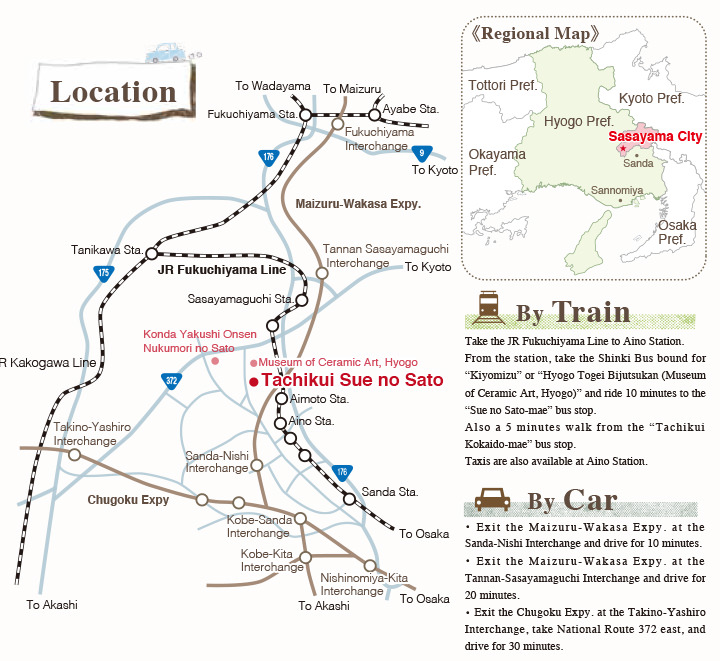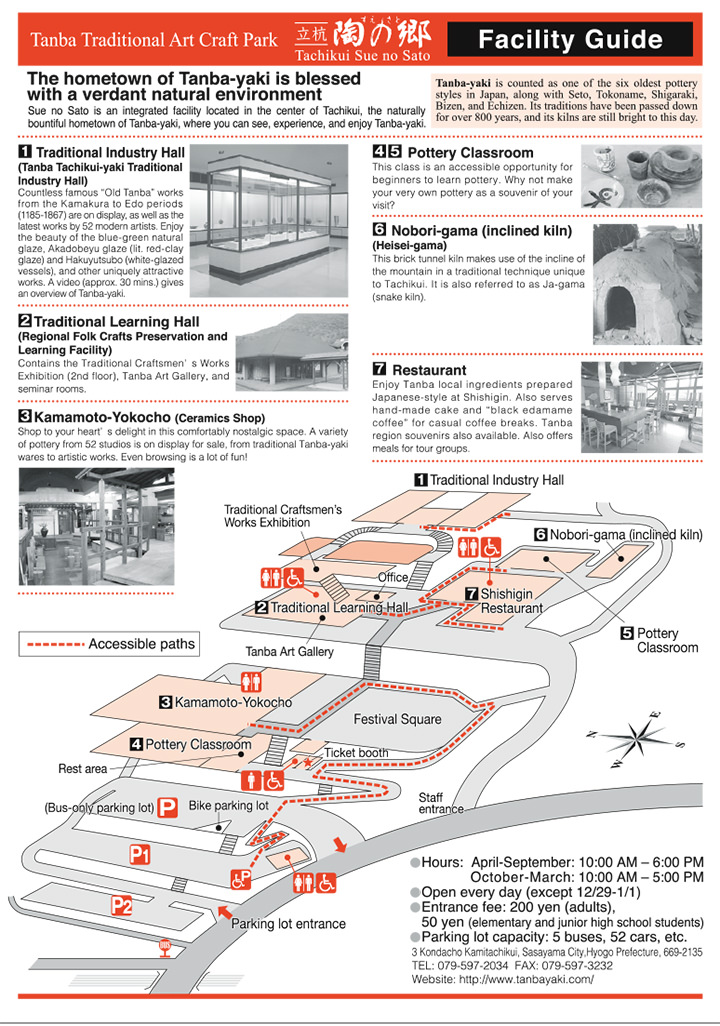 "Nobori Gama"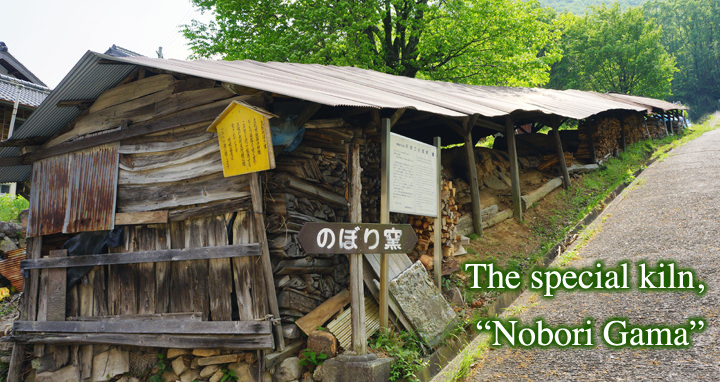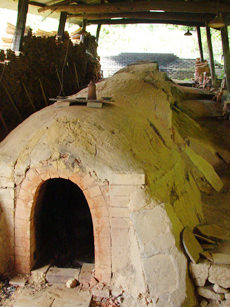 The special kiln, "Nobori Gama", which has been used here since Momoyama period, can be found nowhere else but Tachikui, and is so unique and old that the Goverment has added it to the Intangible Cultural Properties, so that this may remain forever.The pottery makers at Tachikui are working with modesty and sincerity, living their lives as farmers, and as artists, keeping in their minds the pride of having inherited this kiln and soil for 800 years.